Scott Addict RC Ultimate Bike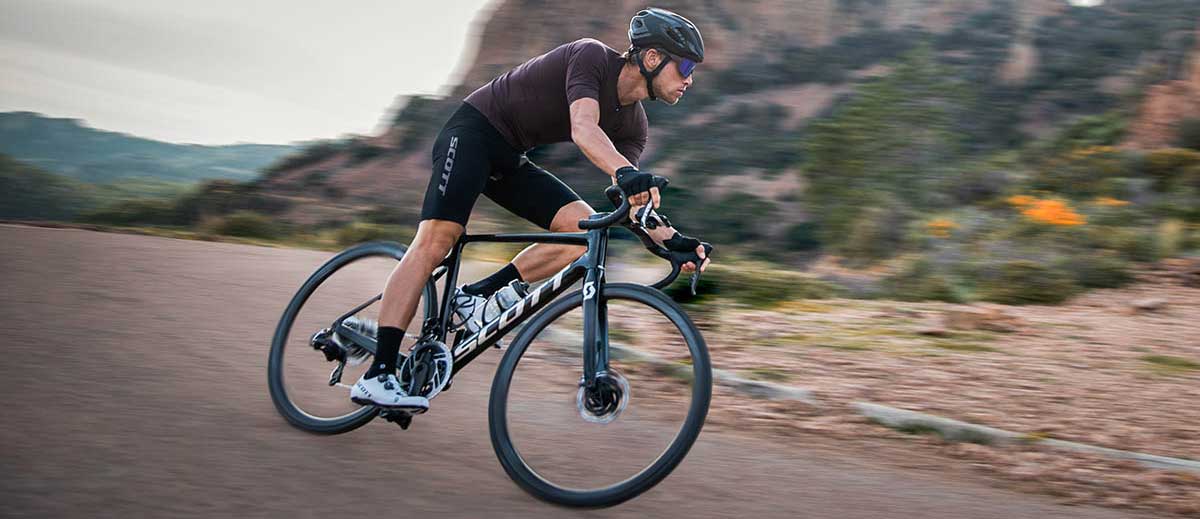 Geringes Gewicht? Logisch. Schnell? Und ob. Jetzt mit mehr Integration als je zuvor,verschafft dir das neue Addict RC Ultimate alle Wettbewerbsvorteile, die du brauchst. Egal ob du die KOMs deiner Stadt angreifen, bei einer Bergankunft ins Ziel sprinten oder dich bei deinem lokalen Kriterium an die ;Spitze setzen möchtest.
KEY FEATURES
Addict RC Disc HMX SL Carbonrahmen
Addict RC HMX SL Gabel
SRAM RED eTap AXS Disc 24 Gänge
ZIPP 202 NSW Disc Laufradsatz
Schwalbe PRO ONE TL-Reifen
Syncros-Komponenten aus Karbon
Technologie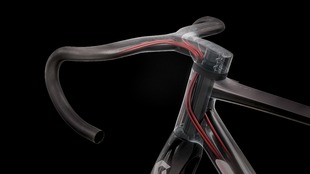 FULLY INTEGRATED CABLE ROUTING
The all new Addict RC has completely integrated cable routing for both mechanical and electronical shifting. This was achieved by our engineers without any compromise on shifting and braking quality, as well as on the stiffness of the head tube. Furthermore, it is surprisingly easy for mechanics to change cables and maintain the bike.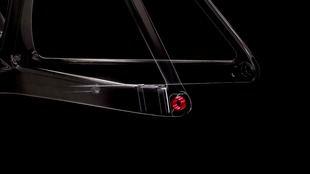 SANDWICH DROPOUTS
The Addict RC dropouts are designed to be integrated on the thru-axle system thanks to a hollow tube design that allows a simple and lightweight structure.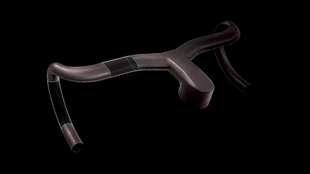 COMBO CRESTON IC
Clean and uncluttered, our new Syncros combo cockpit allows us to route all the cables completely internally through the bar, headset and into the frame as part of SCOTT's new ICC routing. Working with internationally renowned partner GebioMized, we've created the ultimate ergonomic shape for riders.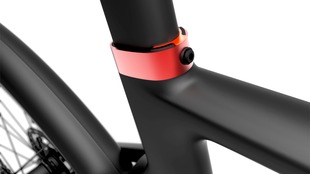 SEAT CLAMP
The new ultra-lightweight seat clamp weight just 12 gram and allows for a very carbon friendly clamp mechanism. This allowed us to save even more weight on the seat post .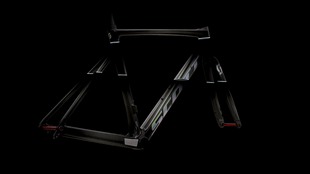 AERO TUBE SHAPES
SCOTT's patented airfoil design got applied to its main tubes (down tube, head tube, seat tube, seat post, seat stays) with the goal to optimizing the airflow and reduce the overall drag.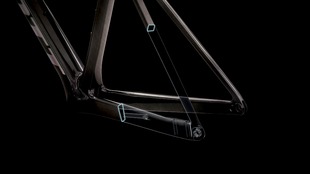 HOLLOW STRUCTURE
The complete frame set is built hollow and has a never seen clean inside to maximize the weight reduction.
DESIGN & INNOVATION AWARD 2020 - WINNER
Mehr Info: https://design-innovation-award.com/de/winner/scott-addict-rc-ultimate/
"Das ganzheitliche Konzept des SCOTT Addict RC Ultimate ist innovativ und vereint Integration und Aerodynamik mit Performance. Dabei verlaufen die Leitungen vom Carbon-Lenker über den Vorbau in den Hauptrahmen und sind von außen nicht wahrnehmbar – die cleane Optik und ein konsequentes Level an Integration überzeugen auf voller Linie. Der Carbon-Rahmen ist auf Steifigkeit und Leichtigkeit getrimmt und richtet sich in allen Belangen an den Bedürfnissen der anspruchsvollsten Athleten aus. Die Sitzposition ist sportlich aggressiv, das Handling direkt und der Vortrieb phänomenal. Profis und ambitionierte Amateure finden mit dem SCOTT Addict RC Ultimate eine absolute Rennmaschine, die mit einer innovativen Zugverlegung und einem aerodynamischen Design punktet."
Geometrie
| | XXS/47 | XS/49 | S/52 | M/54 | L/56 | XL/58 | XXL/61 |
| --- | --- | --- | --- | --- | --- | --- | --- |
| Head Tube Angle | 70.5 ° | 71.0 ° | 72.0 ° | 72.5 ° | 73.0 ° | 73.3 ° | 73.3 ° |
| Head Tube Length | 97.0 mm | 102.0 mm | 115.0 mm | 135.0 mm | 155.0 mm | 175.0 mm | 193.0 mm |
| Top Tube Horizontal | 520.0 mm | 530.0 mm | 540.0 mm | 550.0 mm | 565.0 mm | 580.0 mm | 600.0 mm |
| Standover Height | 720.0 mm | 740.0 mm | 755.0 mm | 778.0 mm | 798.0 mm | 818.0 mm | 838.0 mm |
| BB Offset | -70.0 mm | -70.0 mm | -70.0 mm | -70.0 mm | -70.0 mm | -70.0 mm | -70.0 mm |
| BB HEIGHT | 274.5 mm | 274.5 mm | 274.5 mm | 274.5 mm | 274.5 mm | 274.5 mm | 274.5 mm |
| WHEEL BASE | 987.5 mm | 994.0 mm | 991.0 mm | 992.0 mm | 1000.0 mm | 1008.0 mm | 1,023.0 mm |
| BB Center to Toptube Center | 410.0 mm | 430.0 mm | 460.0 mm | 480.0 mm | 500.0 mm | 520.0 mm | 550.0 mm |
| BB Center to Top of Seattube | 470.0 mm | 490.0 mm | 520.0 mm | 540.0 mm | 560.0 mm | 580.0 mm | 610.0 mm |
| Seat Angle | 74.5 ° | 74.5 ° | 74.0 ° | 73.6 ° | 73.3 ° | 73.0 ° | 72.5 ° |
| Chainstay | 410.0 mm | 410.0 mm | 410.0 mm | 410.0 mm | 410.0 mm | 410.0 mm | 410.0 mm |
| Reach | 380.0 mm | 388.0 mm | 389.0 mm | 390.0 mm | 395.0 mm | 400.0 mm | 410.0 mm |
| Stack | 504.0 mm | 511.0 mm | 526.5 mm | 548.0 mm | 568.5 mm | 588.0 mm | 606.0 mm |
| Stem Length | 90.0 mm | 90.0 mm | 100.0 mm | 110.0 mm | 110.0 mm | 120.0 mm | 120.0 mm |
| Centre Saddle - Centre Bar (hor.) | 635.0 mm | 650.0 mm | 674.0 mm | 694.0 mm | 710.0 mm | 736.0 mm | 761.0 mm |
| Centre Saddle - Centre Bar (vert.) | 92.0 mm | 105.0 mm | 106.0 mm | 103.0 mm | 100.0 mm | 106.0 mm | 115.0 mm |
| Reach Centre Bar | 454.0 mm | 463.0 mm | 474.0 mm | 485.0 mm | 492.0 mm | 507.0 mm | 518.0 mm |
| Stack Centre Bar | 563.0 mm | 570.0 mm | 586.0 mm | 607.0 mm | 627.5 mm | 649.0 mm | 667.0 mm |